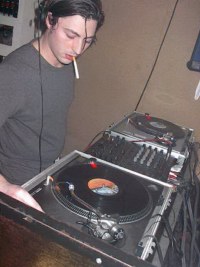 Delahouse(France)
_One of France's hottest Soulful House parties at the moment, headed up by DJs Cisco, Felipe, and Ferreol. Taking place every second Friday of the month on the Concorde Atlantique Boat with some of France's hottest guests. Here we interview one of the founders DJ Cisco on what Delahouse is?
e909st._What are your DeLaHouse nights about, and who is involved?
Cisco_"Well, I would say simply that DeLaHouse is about HOUSE MUSIC! We play a wide range of styles and we will certainly not only play Deep House or Garage, but also Alternative stuff. We try to play high quality music without specifically putting names on it. We play House Music, it derives its roots and influences from Disco to Techno. But DeLaHouse remains definitely a true House party. We are three people, three friends involved in this project: Filipe who was already settling down parties and who's got a Hip Hop background; Ferreol, a "professional" party-goer; and myself, as resident dj and artistic director."
Where is it based out of, and what brought about its existence?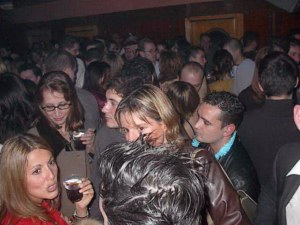 "The DLH(DeLaHouse) takes place every second Friday of the month on the Concorde Atlantique Boat, near The Orsay and Louvre Museum on the Seine River. So I guess we have one of the most beautiful views on Paris by night and day as the party starts at 10pm and takes place on three floors. We were tired of the scene in Paris, and we were tired of the music(too hard according to us, I mean too much boom boom, too narrow minded and not representative of the whole scene. Actually there are a lot of parties in Paris, but very few regarding good music. I guess we are the only ones to propose a roster of at least six(6) talented DJ's per party on 2 and even 3 floors during Summer. We just wanted to make something brand nu where people just feel excited to finally be on Friday night, ready to go out, having fun and listening to beautiful music at DeLaHouse!"
How long has House Music been around in France?
"I guess House Music has been around since the late 80's/early 90's."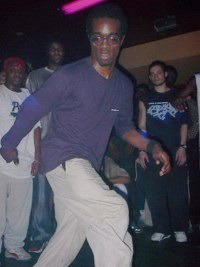 Who were the first people to play House Music out there?
"Laurent Garnier of course when he came back from the Hacienda in Manchester to Paris brought the music whithin his talent. Some other guyz were spreading the sound like dj Brainwasher from The Boy Club, Dimitri (who was not "from Paris" yet), and soon after a couple of other guyz like Pacman, Sonic, Armand, dj Deep, Gregory and some others I may not know or I never heard about."
When was the first time you felt the rhythm of House?
"It was in 1987, I was 14 years old, I was just doing a school trip to Manchester, one day we went in town in order to do some shopping, I just entered a record shop and there was that music on the air, I irresistibly asked what it was and the guy simply answered it was House...so i knew immediately that's what i wanted to be involved in!"
Your roots as a dj?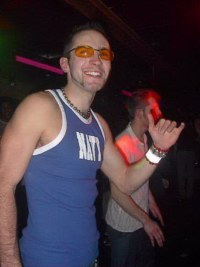 "Well, as a Parisian suburban kid, my friends used to listening to Hip Hop and with more chance to mainstream Italian Dance Music...so i guess I began scratching with the hifi turntable from my parents while the radio was on. When i had enough money i bought my first turntable(an ETP dd 5500), and then a second one...some years later I could manage to have my first pair of MKII. I was too young to go out, my references were only the music I could hear on the radios and the music i used to buy by myself as my first "House Sound Of Chicago" compilations. It was my passion and it took me years to know that it would be my profession, occasionaly I worked with a friend on a Pop LP released on a major, we made a French tour all around the country, I was behind the decks scratching and putting the samples as I love to work the turntables to. Alongside, I settle down my first party with dj Deep, Jef K and some other guests but it was a fiasco as i tried to bring house music in the suburbs...House music is still today too "hype"...but the things are hopefully evolving with kids from the ghetto producing house music to as dj Medhi. Then, I was doing a lot of surfing on the net and I met some precious friends who which I was going to settle down DeLaHouse. Actually we are all working hard in order to prepare the next season already. Personaly, I'm trying to produce my own music, but I take my time...i love job well done!"
DJs that have made you feel like a rainbow?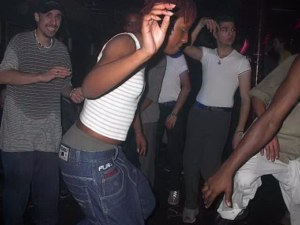 "Actually I would enumerate a bunch of dj's you'll never heard about, it's very important to say that the House Music scene needs local dj's and among them there are certainly some of the best dj's you will never hear! I would say without hesitate dj Tay, Fabrice Clément, Bruno Banner from the Troublemen/Savannah, Rork(some of my partners at DLH), Roussia, Charles Schillings, Gregory when he does not play expected stuff, sometimes dj Deep and always Laurent Garnier! Regarding International DJ's/producers, I would say that Jask, Jovonn, Todd Dimery, Alton Miller, Rob Mello, Mike Grant, Derrick May each in their style really worked me out. Back in the days, a couple of Chicagoan dj's used to come a lot and i keep wonderful souvenirs of freaking in and out to the sound of dj Sneak, Roy Davis and Paul Johnson...but there are some years of that. Am I so old or what?!? Lol"
How many people frequent your parties, and where have they been held?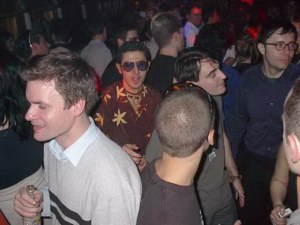 "Well, approximately one thousand people per party. I guess they simply love good music and that's what all we are about."
Classics that get the crowd screaming at your parties?
"Old and new: Joe Smooth "Promised Land," Chez Damier(KMS 54), KDJ "Tribute To The Soul We Lost," Inner City "Big Fun," Dj Tools vol.II Sampler(Ibadan), Danube Dance "Unique," Photon Power "Generate Power," Blaze "Lovely Dae," Blaze "How Deep Is Your Love," Gwen McRae "Keep The Fire Burning," Candido "Thousand Fingered Man," DJ Rolando "Knights Of The Jaguar," Slam "Positive Education," Metro Area vol4 (Environ), Shawn Escoffery "Days Like This," Sandy B "You Make My World Go Round," Davina "Don't You Want It,?" Erro "Don't Change," George Morel "Morel's Groove Part IV," Jaydee "Plastic Dreams," Masters At Work "Love And Happiness," John Ciafone "Everyday ep," Soldiers Of Twilight "Believe," and many more..."
Do you feel there is a difference between French produced House and that of the States?
"I guess French artists are more eclectic regarding productions. But France is a little country in comparison to U.S. We have 20 times less producers and dj's. France has always took the train on, but now I guess we are on point. For instance, listen to last release on Versatile from Joakim, or the remix from Brandy by Chateau Flight, listen to Pepe Bradock's productions and remixes, or to the "Mirage" track from Franck Roger & dj Roy, listen to "Believe" from The Soldiers Of Twilight, or to Daniell Spencer "Deep Freak" on Briquerouge. Listen to the techno jams from Starbaby Records or to The Hacker lp...Quality!"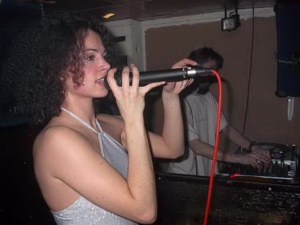 What French artists/DJs should we keep an ear out for?
"I would say all the artists from Straight Up Records (Julien Jabre, Olivier Portal, Franck Roger, dj Roy, dj Deep, Mike L...), my man dj Rork and his band The Soldiers Of Twilight (along to with Ladybird and Demon Ritchie), my mates from The Troublemen/Savannah (Bruno Banner and dj Fudge), Llorca, David Duriez, Phil Weeks, Pepe Bradock, Fabrice Clément, Pascal Pioux, Teddy G, Sven Love and Greg Gauthier, Alexkid, Martin Solveig, I:Cube, Dj Gregory, Laurent Garnier, The Hacker...I certainly forget some names but these are all very talented people."
Who are your favorite djs and why?
"My favorites dj's are those able to spin a wide range of music, they are able to create different vibes, to make me feel a wide range of emotions. Moreover, i can't stand a night with only one kind of sound, so i would say Laurent Garnier, dj Rork, Theo Parrish, Mike Grant."
What would you like people to leave with, when they go to a DeLaHouse party?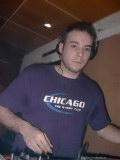 "A BIG smile and some Music in the head!!!"
Labels you have been feeling as of late?
"Environ, Straight Up, Yellorange, La Rosiere Records, Basenotic, Nuphonic, Moods&Grooves, Trackmode, Alleviated, Seasons, KDJ, Sound Signature, Fcom., Kif Sa, Classic, Briquerouge, Robsoul, Starbaby Records, UR..."
Do you feel music can heal those that are in pain?
"Only for those who consider music as representative of life. Sometimes music can make you feel sad, happy, angry, calm... In france we say "la musique adoucit les moeurs"...those who understand music and those who care about it, care about theirs brothers and sisters to. To me someone who appeciates Music, who is curious about it, is someone clever that I would like to know more."
What songs have always haved the effect of lifting your spirits?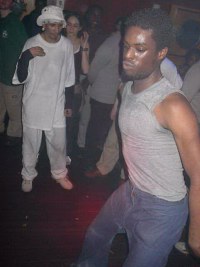 "There are some tracks I can really listening back and forth, old and new as well: Jamie Principle "Waiting On My Angels," Logic "The Warning/The Blues," Carl Craig "Goodbye World," Theo Parrish "Sound Of The Sagittarius," Mike Dunn "Freaky Mother Fucker," Aaron Smith feat. D'Borah "Goin'Round," Rick Wilhite "Dance Patterns" and "Memories," Mike Grant "Late Night," Pepe Bradock "Burning," Laurent Garnier "Breathless," Dan Curtin "Convergence," Tyree Cooper "Acid Over," Kerry Chandler and Jerome Sydenham "Legend," The System "You're In My System," Richie Rich "Salsa House," DJ Duke "I'm In Need For You," Larry Heard "Calm and Chaos(and more generally all his stuff)," Romanthony "The Wanderer," Brett Johnson "Do Ghost Dance," KDJ(all !), Ron Trent/Chez Damier/Glenn Underground/Boo Williams old stuff, and a lot others..."
If someone should be interested in being a guest at your party, who should they contact?