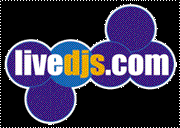 _Internet radio where is it today in the age of the .gones, well here's one station that's been holdin it down through the storm of financial crisis in the San Francisco Bay Area. Christian Clark one of the people/djs involved with the station at the moment gives us a lil scoop on the happenings as of late.(Feb. 26_2002)
e909st._Who were the creators of livedjs, and how did it come about?
Christian Clark_"The person that made it all happen is DJ Doubt,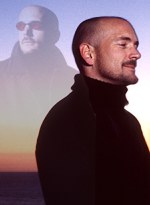 from the UK. He moved to SF around 97 and met up with Russell Vargas, Jim Hopkins and Joey Mazzola. They hooked up a closed circuit tv system in Doubt's house so they could watch each other spin; he had the great idea of putting it on the net."
Who is involved in livedjs now?
"LiveDJs is mainly me, Russell Vargas, Dan(from GrooveFactory), and DJ Doubt."
(Darrin aka dj Doubt)
How long does livedjs broadcast?
"We broadcast audio/video 24/7 from tape. About 6-8 hours during the week we are live in the evenings, but the main time to tune in to the live beats is on Sundays, from 2pm until 10pm PST."
Did the .com collapse effect you guys in anyway?
"Some, but not like most other dot-coms. We had lots of hopes and aspirations for sponsorships, but we never started this to make money, just to put the best music out on the internet. So when things imploded, we werent quite as gutted as many companies."
Is it any different now as compared when the .coms were booming in the bay area?
"No, not really. Just people are a lot more jaded here, and are really busy trying to survive."
Were is the livedjs studio located at now?
"The original LiveDJs studio was about a mile closer to downtown SF. Now, it's a little bit farther out. The first studio overlooked the bay, this one looks out over downtown SF, which is awesome."
(Christian Clark)
What djs are involved now with the station?
"Gosh, many....lemme list the ones that I call regularly to play...EBE, Arturo Garges, MoodyEva, DJ Cameron, DJs Unity and Swing, DJ Lu-Lu, George Allgood, Sam S, DJ CK, Dj Chang, DJ Monna, and hundreds of others have been through the old studio."
Do you have any sister sites?
How many listeners do you average per day?
"Not sure...about 200-400, mostly people with computer jobs, sitting at work listening. I try not to pay too much attention to the numbers...like I said, we're here to put the best music out to the internet, not to make money and be the next biggest site. But I know that the people that hit us up stay for a while, and always come back."
Is it pretty open for any dj to play on the station, if so how would they go about getting on the dexs?
"Biggest things for a dj to play on the site: they gotta be in SF, and they just gotta get ahold of us and set a time and date up. Both Russell and I work during the weekdays, so weekends/eves are best."
What tracks/songs are you guys feeling?
"I slept on the Naked Music that came out last year, so I'm kinda bumpin that pretty heavy....some unreleased Russell Vargas trax also. The Succulent E.P. on Greyhound. Jay-J and Chris Lum are red-hot right now."
What was the most mememorable time at the station?
"Oh my god, I cant even name em all. Some of the stuff that went on outside of the cameras was pretty unforgettable stuff. People gettin naked n other sorts of mad debauchery went on every week it seemed like. Prolly the most memorable time was the very first time I went to the studio, my jaw hit the floor and I was so impressed that i was shaking...shaking so bad i was almost skipping my records!"
Do you have any weekly shows that you would like to tell the listeners about?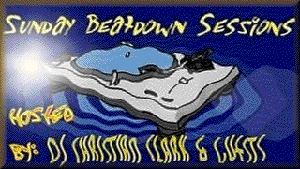 "Yeah, the Sunday Beatdown. It goes form 2pm until 10pm PST on Sundays (10pm til 6am GMT for the Euros). Russell and I start it off every weekend, and we have guests from around the City come through and play. Also, we try to have out-of-town djs stop by and record, such as yourself. We use the LiveDjs chatroom to talk to listeners n interact while we play, it makes a ton of difference!"
Can people instant message livedjs, if so what is your username on what message system?
"Hit me up, no problem! I mostly use MSN IM, and you can find me at
cclarkdj@hotmail.com
. I occasionally use ICQ, but not often...that system bugs, too much porn comin atcha...if i wanna look for it, I'll search for it!"
What are some of the pitfalls of doing an internet radio station?
"NOISE!!! Gotta watch the noise levels, so people dont complain. Also, if you try to be 24/7 like us, you have to constantly be checking on the computer to make sure its up and runing right, every single time you go by it, every day."
Where do you see livedjs going in the future?
"Expanding to include other broadcasting sites from around the country and world, being a LiveDJs hub site."
What got you into being involved with livedjs?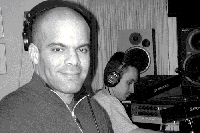 Russell vargas did. I came up from San Diego to visit and he took me over to LiveDJs. It impressed me so much I moved up here and just spent every chance I had over there helping out and lending a hand, and they asked me to be a part of it."
(_Russell Vargas at Livedjs.com)
What are your all time top classics?
Stella by Jam & Spoon (R&S records)
While Others Cry by Future Sound Of London (Jumpin & Pumpin)
Blue Room and Fluffy Clouds by The Orb (Big Life)
Love You More by Primal Screem
Natures Revenge by Skinny Puppy (Nettwork)
the whole Six Wheels On My Wagon album by Fluke
_current chart
artist

title of track/song

tha label it's on

Tasho & Tony Senghore--





Eddie Richards




Nathan Drew Larson feat. Black Pearl




Jay-J and Chris Lum




Rick Preston




Succulent




Halo, Penn, and Dj Chus




Air Liquide




Dizzy




Inland Knights

"Love On A Rainy Day(hard vocal)"




"Chapter 3 ep"




"Standing Still"





"From The Crate"




"Cha!"




"The Nature Of Things ep"




"Music For Playgrounds"




"Lo Rider"




"Sactown Soul ep"




"Blown Out"

Rainy Day Records





Lunar Tunes London




Airtight Records





Siesta Music #028




Viva! Records




Greyhound Recordings




BlueM Records




Pharma Records




Electrik Soul Records




DoubleDown Records