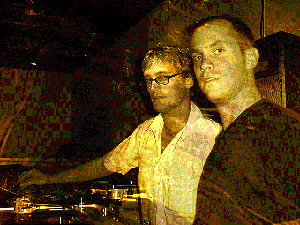 PC Synergy(circa: May 2001)
_Out of the crevices of Jacksonville, Fl. comes Dj Catharsis and Phil Green better known as PC Synergy. Inlfuenced early on by jazz with a spiritual basis, these kats are turning the tide when it comes to music in the deep south. Such as their deep house excursions on Imperial Dub, and most recently chillout on Hed Kandi's Winter Chill 3.
e909st._What are the elements that make PC Synergy?
Catharsis_"Phil, & his talent, me, living in the moment, lots of influences & Protools."
The fire?
"Knowing that there is deep music culture even though it doesn't exist in our environment."
Florida is not normally a state one thinks of when, the word house music is mentioned. in your eyes is that changing?
"Unfortunately no, We haven't been too successful speaking numbers in the clubs, it's weird here."
"Kulture" and "Ecoutent" are two parties you throw in Jacksonville, how has that been recieved and going?
"Kulture bombed and is no longer. Success I know isn't always about numbers. Ecoutent is a labor of love between artists and suffers from vicissitudes. It is always beautiful! never packed."
How did the connection with Dubtribe come about, which lead to being part of Imperial Dub Records?
"Mailed them a demo and they gave us a chance! It was meant to be I suppose!"
How has your experience with jazz, helped in your productions?
"Jazz is freedom and is as necessary as oxygen in our opinion."
When you dj as a team, what message if there is one do you want to convey to the people?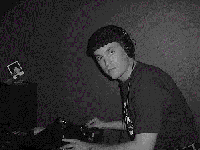 "Music is not always about intensity. The gratitude we feel towards an audience who really listens!"
What role do you think technology can play when it comes to spirituality?
"Technology can help transfer positive messages to many people but we must apply spritual tools into our daily lives."
What message do you get from making music, what does it help to bring out?
"Locally, we get no love! Our music helps us reach out of the restricting paradigm in which we exist. Its time for a move? We are not in charge and can only plan. The outcomes are not our department."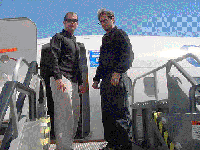 What has been the most uplifitng party in the last year, and what were the elements that made it happen for you?
"Imperial Dub Dance Party in San Francisco! We have never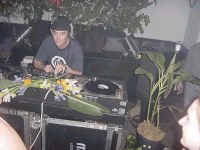 really done a show for an audience of people just like us before. We are the kings of playing empty rooms in northern Florida. As artists, we need a reciprocal vibe and that was the element so present in San Francisco."
Do use any live instrumentation or vocals in your productions? if you do who is involved?
"Always live instrumentation & spontaniety! We have a lot of jazz muscian compadres."
Tell us a lil about the upcoming tour pc synergy is doing.
"Started in San Francisco in May, couple of Florida dates then DC in June and more cities to be announced hopefully Utah? Haha."

PCSynergy_
Phil Green & Catharsis (Scott Petersen) studio producers, remixers, dj's, label owners & operations(SOUL SUPPORT RECORDINGS)
PO BOX 982
Ponte Vedra, Florida 32004
Affiliations_
Viva Recordings, Imperial Dub Recordings, Soul Support Recordings, Jax Traxx Studios 904.721.8729
Sound_" All That Is Soul"
Last Event_
Soul Support Release party along with Headliner Good Looking Records' Pioneering UK Artist **BLAME**, Wes Reed, Matt Caulder, Nlightn, Romano Arcaini & T. C. January 17th Jacksonville, Florida @
www.fatkatclub.com
Next Event_
Pre WMC Soul Support Release Party along with local favorite Daniel Gresham March 9th, Atlanta Georgia
www.karmaatlanta.com
Discography_
Winter Chill 3_
A NEW KANDI CD ... IN TIME FOR THE WINTER SEASON .... NOT A SUNSET IN SIGHT ...AS WE GET DARKER WITH ..... Winter Chill 3 featuring tracks from PCSynergy, Depeche Mode, Faithless, Ursula Rucker, Jaffa and many more..... available now
www.kedkandi.com
Imperial Dub Recordings_
IDR- 24 PCSynergy EP 1 --sold out Imperial Dub Recordings -
IDR- 32 The Tech Support EP --available now Imperial Dub Recordings
IDR CD- 35 Joint Venture, A 12 track "mixed" original album on CD coming soon! Imperial Dub Recordings -
IDR - 3PA- 001 Amai Oto EP --available now
Soul Support Recordings 001 Our Rhythms EP debut release of PCSynergy's Imperial Dub Imprint -- available now!!!!
Viva Recordings_
Deep Down LP , An 11 track "mixed" original album on CD featuring house and downtempo tracks all written and produced by PCSynergy -- available Spring 2002
Contact_
pcsynergy@attbi.com
for bookings ,artist profiles, remix work, label issues, licensing, and promotional collateral.