Thaisoul aka Jask
_Out of Tampa, Fl. comes the Thaisoul brotha serving up the spicy soulful jackin grooves every Tuesday at "Jack's House," and every Saturday on his F.M. Radio mix show "Our House" from 2a.m.-6a.m. on WMNF with David Reyero. Since 95 Jask has been building this well respected night that features world reknown guests. Guests such as King Britt, Mark Farina, Miguel Migs, Pete Moss, and many others have graced the dexs in the past. Not only has he been bangin the cuts there, but also this kat has been busy in the studio as of late. Busy with remixes and his own original productions, which have debut on labels such as Soulfuric Records, Large Music, King Street, Step Ahead Records, Vinylicious, i Records, Harlequin, & Deeplay Music. Most recently his first vocal track "Beautiful" got added to the well reknown roster of Hedkandi Records for one of their compilations. By incorporating live instrumentation with the technology of today, his productions send an organic message of spirituality to the dancefloor. Expect nothing but groovy rhythms with a live touch of Jazz and Latin structures as you go deep into Jask's House!
e909st._When did you first catch the fever of House Music?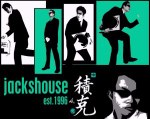 Thaisoul_"In 1988 Chicago Trax Records were introduced to me."
Who were the first people in Florida that were playing House Music?
"Don't know Florida is a big state."
When did your "Jack's House" night first begin in Tampa?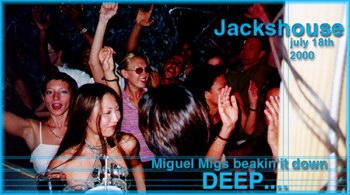 "Dec. of 1995"
How was the response in the beginning?
"Was good, each week got better and better.."
What is the central message behind your night?
"Its my house for that evening, everyone is welcome to join us for a soulful experience."
Who have been some the guests in the past?
"Mark Farina, Brian Tappert, Disciple, Migs, Marques Wyatt, the list goes on..."
What classics get the hands in the air at Jack's House?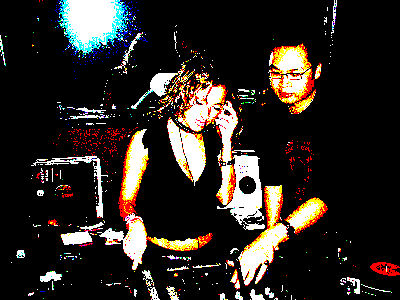 "MR FINGERS'...'IN THE BEGINNING THERE WAS JACK!"
How has the response for House Music in Florida changed in the past years?
"I've seen it grown and gotten better, but its still small and house music is considered the minority in Florida cause the masses are bombarded with commercial, techno, breaks, and etc... So still to this day a few of us are still trying to educate people on house....with more exposure and my radio show I think it will get better..."
Your most memorable moment on the dancefloor?
"There have been so many memorable moments for me, and the funny thing, most of them have happened here locally @ 'Jack's House'... "
What labels are you feeling at the moment?
"Soulfuric & Large"
As a dj what makes you feel good at the end of the night?
"When people are still there, drenched with sweat from dancing and wanting more. You feel that you've done
your job...I think all djs can relate to that.
Best soundsystem you've played on, and why?
"Still in search of the best sound system...."
What remixes and productions can we expect to see in the shops soon?
"A new Thaisoul Orchestra 'EP' on Soulfuric, a new collaboration on a Large Music 'EP', a new remix on Deeplay Music out of Sweden, and also a new remix for Disciples label(a Latin vibe thing)."
Who are some of the musicians that you are working with?
"All local: Jocie, Jose Ojeda, Mike Macarthur, Cyrus Hurst, & Brian Tappert."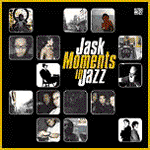 What gives you a natural high?
"Thai food."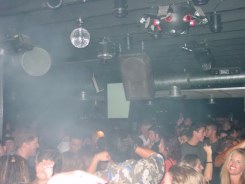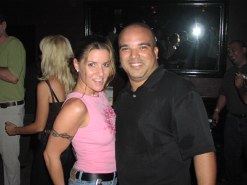 Jask Production Discography:
1997_The Thaichild_"NiteLife"
(signed to Strictly Rhythm[never released]).
1997_remixed "Yellow Sun" by Chang (Swanky Records[Orlando])
"Jask's Thai Hot mix."
1997_Tofu Joint(Jask & Chang) recorded "Music Makes Me High" for Erotic City Recordings, Tampa...It was released on the "Naked Traks EP" sampler(only on limited promo pressings).
1998_Jask pres.The Asiatic Jazz Connection_"Eclipse/Mystery Vibes"(NiteGrooves/King St.), also "Eclipse" is featured on the "Abstract Jazz Lounge 2 Compilation" on NiteGrooves(NYC). Plus was licensed for one of the Jazzanova "Breaks 'n' Bossa" compilations(Italy).
1999_Jask pres."The Elements of Life EP" "Freedom/Life/In Love"(i!records) also "Freedom" featured on Kevin Yost mixed comp."Small Town Underground" on Twisted & Andrew Weatherhall's mix cd "Live @ the Social Volume 3."
1999_remixed "Cascades of Colours" by Ananda Project feat.Gaelle Addison(Nitegrooves) "Jask Spiritual Sunrise mix" And licensed over in the UK to V2Recordings(Virgin).
1999_remixed "Always There" by Doug Gray & GTO (SoulGroove/DeepTouch records)(Miami) "Jask's Spiritual Revival Mix."
1999_remixed "Vermilion Vibe" by Nicolicious (K2/Vinylicious Recordings)(D.C.) "Jask's Spiritual Touch Mix."
2000_mixed compilation cd for K2/Vinylicious Recordings
Vinylicious Vol.2 "A Touch of Spiritualness" mixed by Jask.
2000_"Deep Textures EP." featuring tracks by Kerri Chandler, Melvin Moore, Jovonn, & Jask. Jask "Music of Love" Metaphor Recordings(NYC)
2000_2 remixes of "Kozmik Listening 101" by Kimani Wilson on K2/Vinylicious/Step Ahead Recordings(D.C.)
"Jask's Spiritual Sunrise Mix" and "Asiatic Eastern Dubhall Journey."
2000_a remix of "True House" by C&M feat. Marcel on DeepTouch Records(Miami). "Jask's Dedication To House Mixes"
2000_an original production called, Thaisoul feat.Marcel "Journey Into The Light" for k2/Vinylicious Recordings(D.C.).
2000_original production: Jask presents "Moments in Jazz," "The Love Song"/"Jazz at Midnight" for Step Ahead Recordings.
2000_a remix of Ad Finem "If You Fall"(Jask's Fall From Heaven Mix) on Harlequin Recordings.
2000_a remix of Revolution feat. Angel "Stand Up"(Jask's Vibe'n Mix) Harlequin Recordings.
2000_original production: Jask presents The Thaisoul Orchestra "The Latin Vision"/"JacksTheme" Soulfuric Deep Recordings.
2000_A mix cd compilation: "Dancing in the Spirit" compiled & mixed by Jask(Large Music).
2001_Jask present "The Thai Vibes EP"(Large Music[Chicago])
2000_Physics "7 am Sessions"(Thaisoul Mixes) Deeplay Music(Sweden).
2001_Jask feat.Jocie "Beautiful"(Soulfuric Deep)
Coming Soon...Jask presents the Thaisoul Orchestra feat. tracks: "The Pleasure/Paradise"on Soulfuric Traxx.