antonio ocasio
_Founder, DJ, and musician behind NYC's Tribal Winds Records, a label with a mission to "provoke your soul and spirit to dance from within." Based in African American & Puerto Rican roots this label has been putting out some of the most uplifitng dance music in the past four years. Much of which is rooted on what he experienced at the Loft while dancing to David Mancuso. Because of this he was given the oppurtunity to do the soundtrack for the dance music documentary "Maestro." In order not to compromise his sound he formed the label Tribal Winds for those that love music from the heart.
e909st._Tribal Winds birthdate, and what was the motivating factor in its creation?
antonio_"TRIBAL WINDS was born February 1997, simply out of frustration. I had been shopping my first 2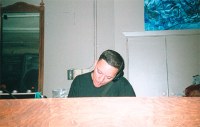 songs to labels and they were either not offering me decent money or they wanted me to alter song in one way or another. I developed TRIBAL WINDS so that I didn't have to compromise the music that was in my heart.
How did the chance to do the soundtrack for the film Maestro come about?
"I was invited by a friend - KERVYN MARK who was also the associate producer. He came up to me and was like: 'yo, you went to the LOFT and to the GARAGE - how would you like to do the soundtrack.' I strongly felt and still feel that any documentary that was going to represent that era/movement/culture had to have some serious music. Then I invited Jephte Guillaume and Michael Cole(Slam Mode) to join in. We worked hard and I really enjoyed the experience of working with these 2 guys. It was a great experience and I got to know them even more..., so that was cool too.
Your background in music, and when did you first dj?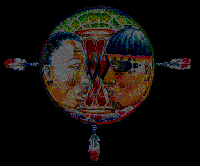 "I first DJed at a very early age - around 12-14 years old. I mostly did house parties and played outdoors in public parks. We were into some dope music in the Bronx in the 70's. Tah Mahal, Booker T. etc.
Some classics that have helped you in the past in those dark moments?
"There are too many to count - but I can say that overall the music of SANTANA has been doing it for me since childhood, also songs like 'PLANE LOVE - JEFFREY OSBORNE;' 'LOVE TO THE WORLD - LTD;' CHAKA KHAN'S jams etc. There were some doooooooope disco jams too like: 'I Don't Need No Music To Make Me Dance' - TJM, and 'NICE & SOFT.' Man I can go on & on & on."
Do you see music as a healing force on the planet?
"Yeah of course - it's kinda like the one common denominator that we all share. No matter where you go in the world there are people that LOOOOOVE Music with passion. I find that it has helped me cope with life on life's terms. Music makes me happy when I'm sad."
What could improve as far as the dance culture in clubs here in the States are concerned?
"I wish we could go back to the days when DJ's would play really good music. Now things are too tracky/techy,
etc. I don't know - that stuff just doesn't do it for me as a music lover or dancer."
What's coming out as far as releases on your label?
"I'll probably be licensing some jams from a brother overseas. Mainly I am working on finishing 2 jams for my next album. Yeah, that's priority right now.
Where do you spin at, and what keeps you coming back to the dexs?
"I'm sad to say that I don't have a residency, but hopefully that'll change this year. I've been playing gigs hear and there...., it's all good. What keeps me coming is my love & passion for music. I love to watch people dance when I'm playing...., it's a great feeling."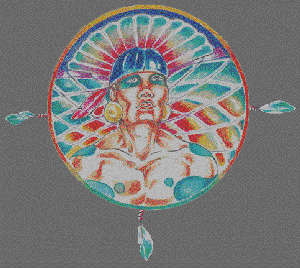 Discography
September 1998 - Una Celebracion de Vida/A Celebration of Life
November 1998 - Remix of Gabrielle Roth & the Mirrors
Waves - Expose Your Soul/Instrumental Waves
February 1999 - Happy, Joyous & Free
August 1999 - AZANDE - Africa Nueva/Kieleekís Groove/
Rhumba en Paraiso
August 1999 - Enamorandose (Falling in Love - Dreamy Mix)
One Sided - limited edition - Promo Only
November 1999 - Agua de Coco..., bien dulce
March 2000 - Inner Dance
March 2000 - Romance en el Barrio
June 2000 - With a Lil' Help from my Friends Side a "MAMOSKA" - Vinnie Colaiuta featuring Herbie Hancock Side b "Pa'Que Gozen" - Antonio Ocasio
June 2000 - Album: RAICES - ROOTS
Music From the Heart
November 2000 - Whisper Loudly - WAVE Records
January 2001 - Enamorandose (Falling in Love - 12" Version)
March 2001 - Rizmo Puro - Pure Rhythm
March 2001 - Fenix Fantasy - Volume 3
April 2001 - Mocha Latina - Rekawa Records
July 2001 - Raices ~ Roots Music From the Heart (CD Format with Unreleased)
July 2001 - "The Dream Lives On" - Featuring Annette Taylor